Who are we?
Founded by David S. Klein, MD, Pain Center of Orlando focuses on diagnosis first and foremost. Without an accurate diagnosis, therapeutic intervention is destined to be inadequate.

Our purpose and mission is to deliver quality office-based medical services in an unthreatening, relaxed and friendly atmosphere. We focus our attention on the diagnosis and treatment of pain, pain-related problems, and provide other diagnostic services.
Employing a comprehensive or holistic approach, we treat a variety of pain problems, from a headache to foot pain, neuritis to colitis, the approach to medical treatment uses a variety of techniques that cross many sub-specialties of medicine. We draw patients from all over the United States, and we frequently receive patients from overseas.

We currently provide comprehensive medical care in the office setting. As an important part of our practice, we perform related diagnostic and therapeutic service. In addition to treating headache, facial pain, abdominal and back pain; pain due to cancer, degenerative diseases and trauma, we perform many of our own diagnostic modalities. This expedites treatment, and the result is a much higher quality of care than might otherwise be obtained.
What we do:
Here at Pain Center of Orlando we talk and work with you to get a precise diagnosis of what is the cause of your painful conditions. From there, our team works hard on coming up with a personalized treatment plan that will help get you on the path to treat your pain and make sure it doesn't come back. We understand that any form of pain can be stressful and severely limit if not fully prevent you from living life the way you want to, to the fullest. Here at Pain Center of Orlando, we want to help you get back on the road to living a worry, pain-free, life.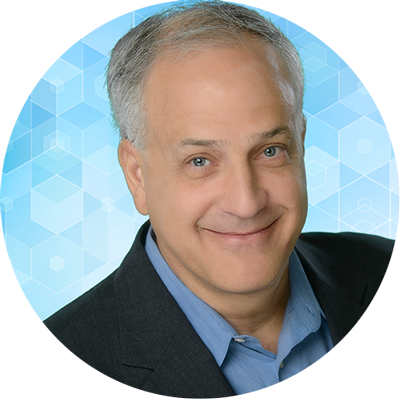 Who Is David Klein?
David S Klein
David S. Klein, MD, FACA, FACPM was born in Washington, DC, and was raised in Chevy Chase, Maryland. He completed his undergraduate education at the University of Maryland with degrees in Chemistry and Psychology.
EDUCATION
•Residency in Anesthesiology: Duke University School of Medicine. 1981 to 1983. Duham, N.C.
•Flight Surgeon, primary. USAF School of Aerospace Medicine, San Antonio, Tx. 1983.
•Internship in Surgery: University of North Carolina School of Medicine. 1980 to 1981. Chapel Hill, N.C.
•Medical Education: University of Maryland School of Medicine. 1976 to 1980. Baltimore, MD.
•Degree: Doctorate of Medicine
•Undergraduate Education: University of Maryland. 1972 to
1975. College Park, MD.
•Degree: Bachelor of Science
Majors: Chemistry/Psychology
•Military Education:
Air Command and Staff College, 1987.
Naval War College, 1991.
CERTIFICATIONS
•American Board of Anesthesiology, 1985.
•American Board of Anesthesiology
•Certification of Advanced Qualification in Pain Management,1994.
•American Academy of Pain Management, l989.
•American Board of Pain Medicine, 1994.
•American Board of Minimally Invasive Spinal Medicine & Surgery, 1999.
HONORS
•Fellow American College of Anesthesiologists
•Fellow American College of Pain Medicine
•Fellow American Academy of Minimally Invasive Spine Medicine and Surgery
PUBLICATIONS
•Over 25 professional journal articles and textbook chapters
Many regional, national and international professional •presentations
•Editorial review boards, peer review panels & faculty appointments
•Many Visiting Professorships and lectureships
BRODCAST MEDIA EXPERIENCE
•550 AM: WSVA Harrisonburg, Virginia
•Weekly/Weeknights 7:10-8:00 p.m. 1995 to 2001
•Talk Radio Host: "Pain-Free Living, with Doctor David Klein"
•Radio PSA's: "Medical Moments, with Doctor David Klein"
Nov 1994 to 2001
•News 96.5 – Ask the Experts Sundays 3:00-5:00 p.m.
2012-present
MILITARY DECORATIONS
•US Navy Commendation Medal
•US Navy Achievement Medal
•US Air Force Achievement Medal
•Air Force Outstanding Unit Award w/ 2 OLC
•Navy Meritorious Unit Citation
•Air Force Longevity Ribbon
•Air Force SAEM Ribbon w/ 1 device
•Air Force Accession Ribbon
•US Navy Marksmanship, M-16
•US Navy Expert Marksmanship, .45 cal.
•National Defense Service Medal
Our Ancillary Diagnostic Modalities
We are proud to provide this wide spectrum of services to our patients, and we plan to expand our line of services in future years. We aim to provide quality medical services to patients suffering from pain as well as to patients suffering from the sequelae of degenerative processes and those disorders that result from life.
We are here to provide service to the patient. We are here for them; they are not here to serve us.
Patient satisfaction is the ultimate measure of our successes and failures.
•EKG (electrocardiogram)
•PFT (pulmonary function testing)
•ICG (impedance cardiogram)
•NCV (nerve conduction velocity testing)
•Spirometry
•Bio-electrical Impedance Plesmythmography
•Physical Medicine
•Nutraceutical sales.
•Ethical prescription fulfillment.